Elucidation of the 'Honeycrisp' pedigree through haplotype analysis with a multi-family integrated SNP linkage map and a large apple (Malus×domestica) pedigree-connected SNP data set
Authors: Nicholas P Howard1, Eric van de Weg2, David S Bedford1, Cameron P Peace3, Stijn Vanderzande3, Matthew D Clark1, Soon Li Teh1, Lichun Cai4, and James J Luby1
Article Link: www.ncbi.nlm.nih.gov/pmc/articles/PMC5321071/
SUMMARY: 'Honeycrisp' is one of the top-selling apple cultivars in the U.S., in high demand for its signature crunch and flavor. Despite its economic importance, Honeycrisp's ancestry has previously been unknown due to incorrect breeding records. Researchers used new genetic techniques and DNA marker array technology to identify the extended pedigree of Honeycrisp, which includes the well-known cultivars Golden Delicious, Duchess of Oldenburg, and Northern Spy. This new pedigree information will be useful in future research studies to better understand Honeycrisp and its relatives and offspring. The study was led by recent University of Minnesota graduate Nick Howard, with support from RosBREED.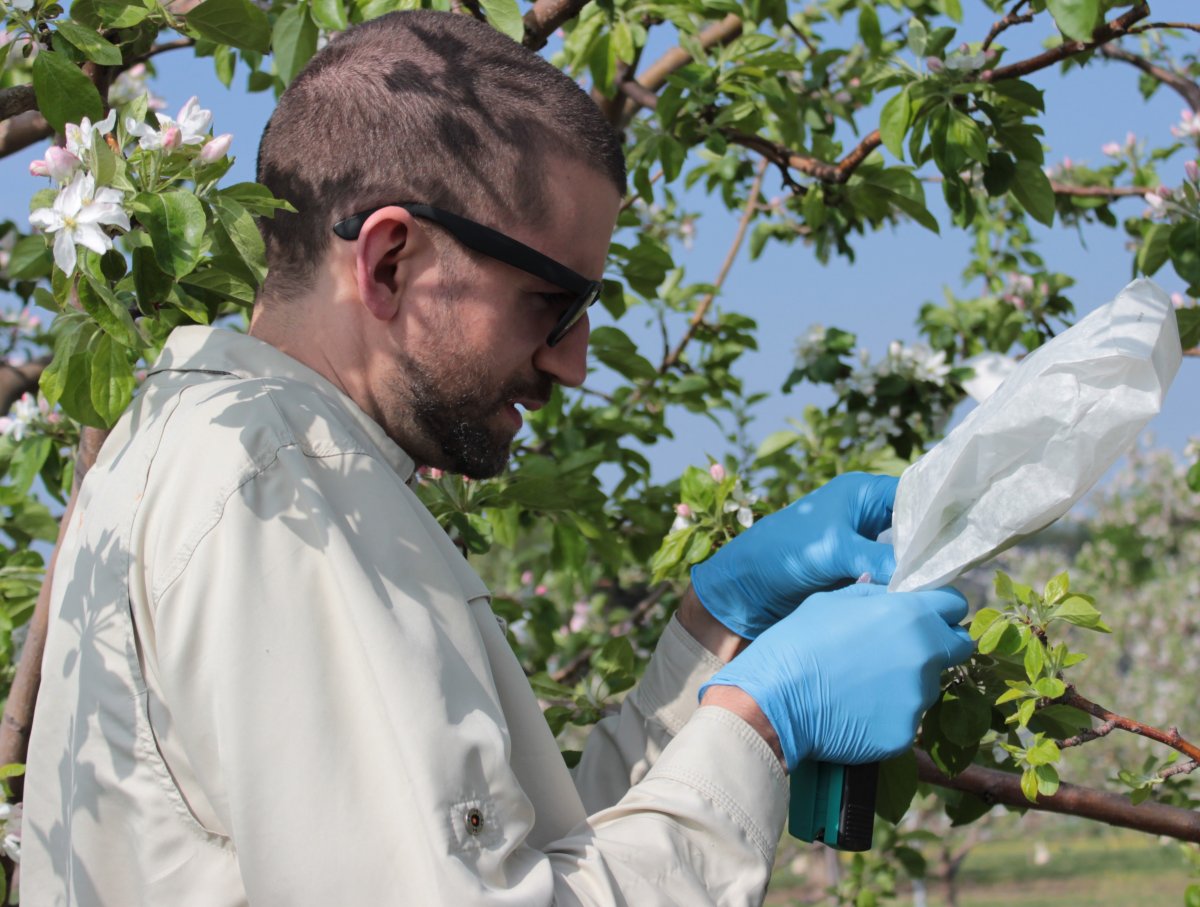 Nicholas Howard, University of Minnesota, pollinating apple
1Department of Horticultural Science, University of Minnesota, St Paul, MN 55104, USA.
2Department of Plant Breeding, Wageningen University and Research, Wageningen 6700AJ, The Netherlands.
3Department of Horticulture and Landscape Architecture, Washington State University, Pullman, WA 99164, USA.
4Department of Horticulture, Michigan State University, East Lansing, MI 48824, USA.
To read other RosBREED publications >>> click here